Around a week ago we put Mirrors live on Steam Greenlight with the hope of getting greenlit before Valve press ALT+F4 on Steam Greenlight. If you haven't read about Mirrors yet you can do so on its new updated page that can be found here.
Why are we bothering with Steam Greenlight?
We always intended to make Mirrors available on Steam, but with Valve announcing the scrapping of Steam Greenlight the clock began ticking and we needed to rush into it a little. As much as we would like to get Mirrors onto Steam, if we don't get greenlit, it's not the end of the world. We will look at other avenues of distributing Mirrors until such time that that Valve get Steam Direct up and running and we will see if that works for us.
Although we do have backup plans, in the meantime we would still love to get through the Steam Greenlight process if we can. So if you can go and vote for us and share this post to other gamers and that would be awesome!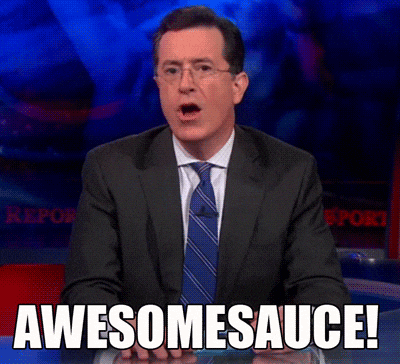 Greenlight process so far.
Upon starting we got a pretty big influx of 'No' votes but we somewhat expected this as puzzle games aren't exactly that popular compared to a lot of other genres that are available on Steam Greenlight. During this time we also got a nice number of 'Yes' votes, potentially more than we really anticipated. That was nice.
Currently we are getting a nice steady flow of 'Yes' votes and next to no 'No' votes each day. I think not being on the front page of Steam Greenlight anymore means we're less inclined to attract people who aren't interested.
We find this very interesting as Castaways was greenlit in under a month but received so much criticism. Mirrors is already over a week into the Greenlight process and although we're receiving much less criticism, we're also getting a steady amount of organic 'Yes' votes. Perhaps it's something to do with the internal workings of Steam Greenlight. I suppose we will never know.
What we're working on.
We're already in the process of adding a few more awesome things to Mirrors. We have just completed a procedurally generated tomb flooring system which means each unique level with have its own unique flooring pattern. We're also in the process of improving on how the user interacts with each of the various objects around the tombs.
Over the coming weeks we will be working on implementing the multiplayer version of Mirrors. This will allow two people to race through tombs to see who the better treasure hunter is. We are also in the process of tweaking how the existing modes work.
We are looking at adding a few additional mirrors such as a sliding mirror which has a fixed rotation but runs along a track. The objective would be to position this along the track where you would need the reflection.
There is also the addition of different shaped tombs instead of just the standard rectangle that we have shown you so far. We believe that by adding a variety of different shaped tombs will add the complexity and the creativity of the level design, whether it is us or you making the levels.
Mirrors has plenty of scope to constantly improve on where it is currently and we will continue to do so, but we would also love to hear your ideas. So if you have any suggestions how we can improve it or what we could add, please don't hesitate to get in touch or leave a comment!
Additional Projects
Monocool Interactive always has a lot going on. To quote one of the artists we have 10 fingers in 20 twenty pies. How? We're not quite sure. But it works. Plus we love pie.
We are in the process of developing a range of tutorials to help people get into game development. These will be free to use and will come in a mixture of difficulties. We will also be looking at providing feedback to answer any questions you might have along the way.
We're also in the process of wrapping up some work for Cardiff University on their game Storyboard. Once done we will be looking to get additional work with either another client or focus on one of our own projects.
Finally we've been looking at a side project to do once Mirrors is finally live – regardless of what platform that may be. Obviously we wouldn't be abandoning Mirrors and hoping for the best. We would continually develop it, but as mentioned, we love pie and we want more! We have a few ideas for what this next project will be and we'll be looking more into these shortly. So stay tuned!
As always, if you got this far, thank you so much for your time. It really does mean a lot. If you have any comments or questions we would love to hear them.
Please remember to go and check Mirrors out on Steam Greenlight! Tell your friends. Tell your enemies. Tell anyone! It's much appreciated.
Rhys Willis
@rhyswilly